DREAM Gel – Changing the
Nail Industry Forever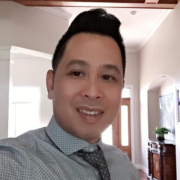 The latest and greatest product in the nail industry.
Thanks to its fantastic look, stunning color selections and incredible durability, DREAM Gel is the hottest new product in the professional nail industry! But did you know it actually has a 16-year history of application study which demonstrates a number of surprising benefits?  You can learn more about the product study by clicking here.
DREAM Gel inventor Kenny Vu has been in the nail industry for over 16 years. While attending beauty college in 2008, Kenny learned an understanding of how nails can be improved by applying the right ingredients in order to protect the nail plate from the damage of daily life. You can completely rebuild your nails while looking fabulous with DREAM Gel!